And for every hack perpetrated against Edge, there was a corresponding attack against the Windows 10 kernel, indicating that it has a way to go in terms of security, according to Tom's Hardware.
In contrast, the participants were unable to hack Google's Chrome browser during the contest.
Microsoft has introduced features like sandboxing in Edge, to keep up with Chrome, and get ahead of Firefox which is still trying to implement this feature.
Last year, Edge was hacked twice even though it proved to be better than both Internet Explorer and Safari. Chrome was hacked once.
This year, Edge was hacked five times, the report said. On the opening day of Pwn2Own, one team used an arbitrary write in the Chakra JavaScript engine, and used a logic bug in the sandbox as well.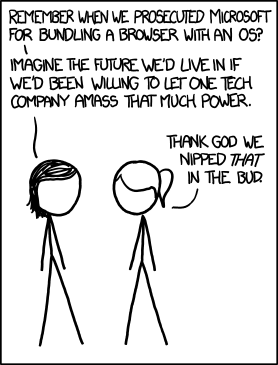 Another team exploited Edge employing a use-after-free (UAF) vulnerability in Chakra, and then utilised another UAF bug in the Windows kernel to elevate system privileges.
According to Tom's, another team leveraged a heap overflow bug in Edge, a type confusion in the Windows kernel, and an uninitialised buffer in VMware Workstation to escape from a virtual machine.
Another notable exploit against Edge was done by using two UAF bugs - one in Edge and one in a Windows kernel buffer overflow.
Safari was hacked thrice and a fourth attack was partly completed. Two hacking attempts were made against Firefox, but only one succeeded.
Chrome was not hacked at all, with the team attempting a hack unable to complete its job in the time allotted.
"The conclusion we can draw from the latest Pwn2Own is that Microsoft still has much work to do for the security of both Edge and Windows 10, perhaps coupled with getting better at finding and then fixing bugs more quickly. Safari wasn't too far behind in terms of successful attacks against it, so the same would apply to Apple," Tom's commented.